Specialist Small Business Accountants in Manchester
Empowering Your Finances, One Number at a Time.
Easy small business bookkeeping is here
As Xero Certified accountants, we use the latest industry-leading tools to manage your finances.
Small business accountancy has never been this easy or effective!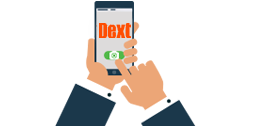 Step 1
Take a picture of your receipt.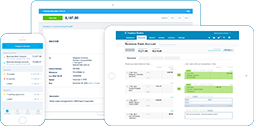 Step 2
The image is sent to Xero.
Step 3
Our small business bookkeepers take care of it.
Premier Accountancy Services
For busy small business owners.
Expertly tailored small business accounting for busy business owners. Our small business accountants are ready to save you time and money. Save time, save money and grow your business, with Premier Accounts Manchester.


Outsourced VAT services ensure your VAT return is accurate, compliant and on-time. VAT advice, by an expert team, mean that your business is always on the best scheme. VAT complexities, solved by our experts.

Management accounting services tailored to your needs. For ongoing financial support, to improve finances and grow your business, let our business finance experts join your team. 

Why do UK small businesses love Premier Accounts?
With our expert small business accountants on your team, managing your business finances is 'taken care of'. When it comes to accounts, what makes us 'premier'? For starters, we use the latest online small business accounting software from Xero. As a Xero Certified Partner, we have all the tools we need to save you time, help you get paid quicker and grow your business. On top of the tools, our team of small business accountants have over 20 years' experience as small business accounting specialists.
Before you leave our website today, be sure to take a look at our full-range of expertly tailored small business accountancy services. Whether you need some help with your end-of-year accounts and tax return, or you're looking for all-inclusive ongoing support with financial management, from bookkeeping, VAT, payroll to strategic business advice, talk to us now. Small business accounting has never been this easy or effective.
Chat With Premier Accounts Today
A family-owned accounting firm in Manchester, helping UK small businesses to grow for 20+ years.
Call us on 0161 865 8298 or request a call 
Helping small businesses to grow in Manchester and across the UK for over 20 years.
What do business owners think about us?
Chris and his team at Premier Accounts have provided professional accountancy services for my business now since 2008, including accounts, payroll,...
...
Read More
Paul Stones
N.S.L. Builders & Natural Stone Landscapes Ltd

Chris is a proactive accountant and provided me great advice during my time as a client. I found him and his firm to be transparent, friendly and...
...
Read More
Guy Earnshaw
Alternative Root Music School

Been using Premier accounts for over 10 years now and had excellent service the main thing for me being a small business owner if they are any...
...
Read More
Richard Scanlan
Richard Scanlan